Art Walk @ The Shores
On another picturesque afternoon, Oxnard Shores doubled its beauty by hosting the First Annual Art Walk @ The Shores, with over 30 local artists displaying their art.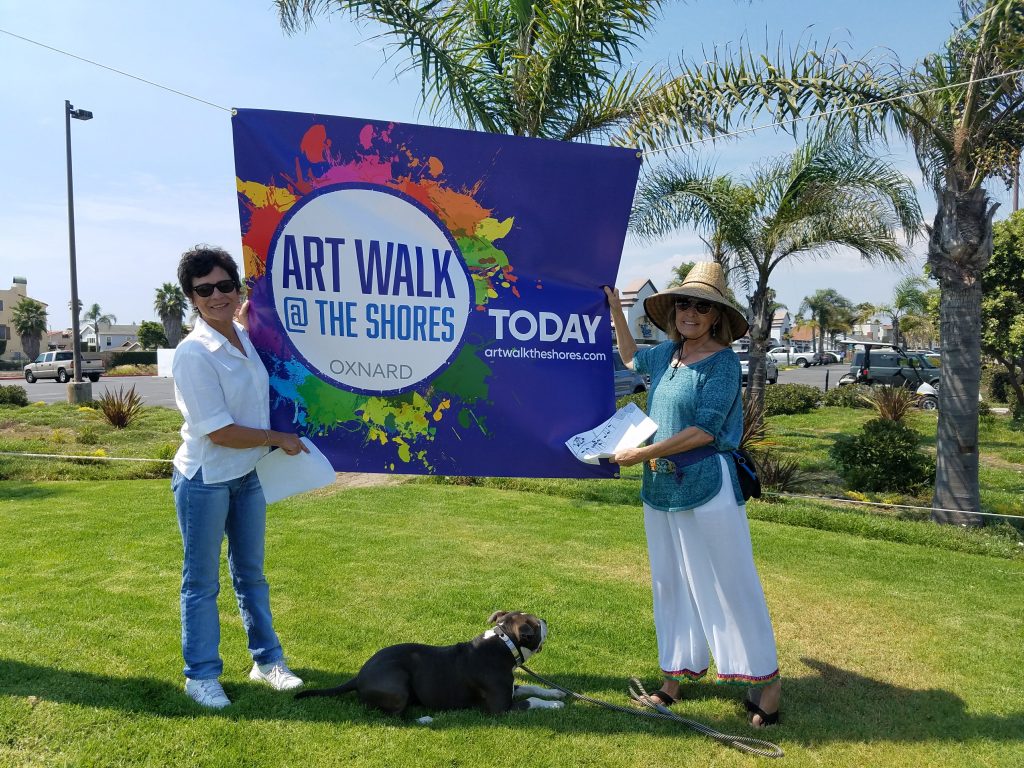 The idea was conceived by a couple of artist walking their dogs and realizing how many talented artists lived in the neighborhood. Organizer David Gardner, inspired by the concept of highlighting these local artists, posted the idea on Nextdoor.com and in no time, enthusiasm swarmed in. There were over 30 Oxnard Shores artists and numerous volunteers stepping into action.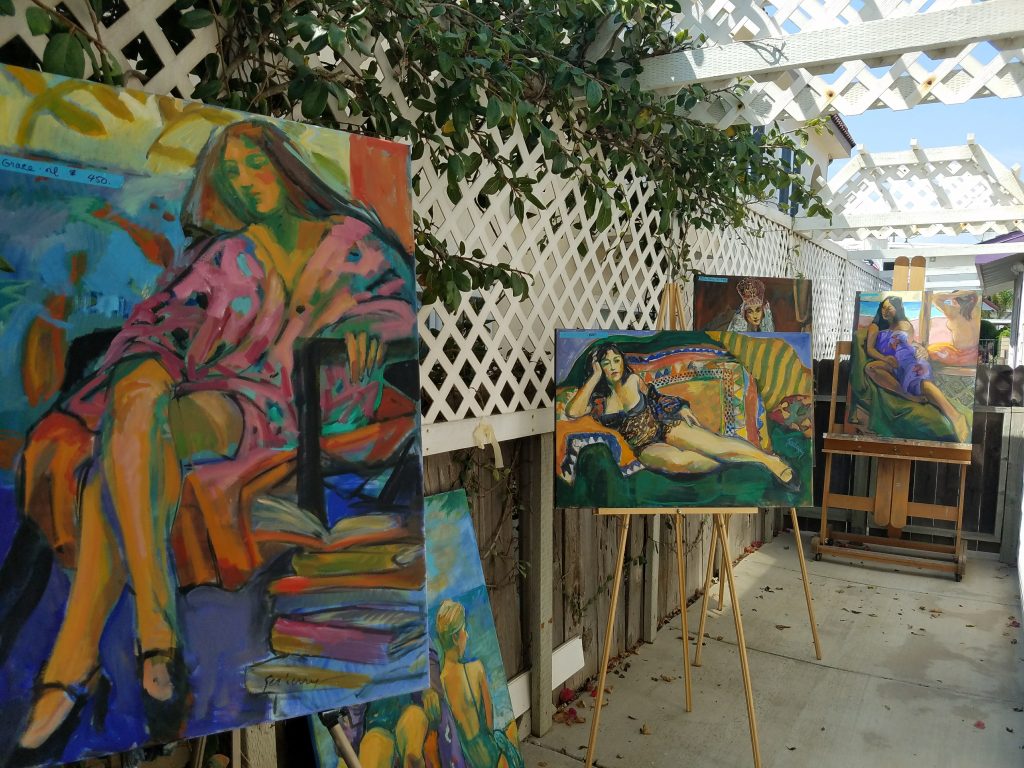 The organizing committee's goal was to create an event that was artist centered to gather creative people together and build a positive event for the local community. And that's exactly what they did. From 8 years old to 80, the breadth of talent was remarkable. Artists displayed creations ranging from oil paintings, handmade jewelry, painted garden rocks, modern art, beautifully sculptured miniature trees, and modern art based upon recycled materials.
Meet some of the artists:
Doug Cloutier, the pet photographer for The Anchor, creates stunning household décor from shells, beach wood, and other natural items.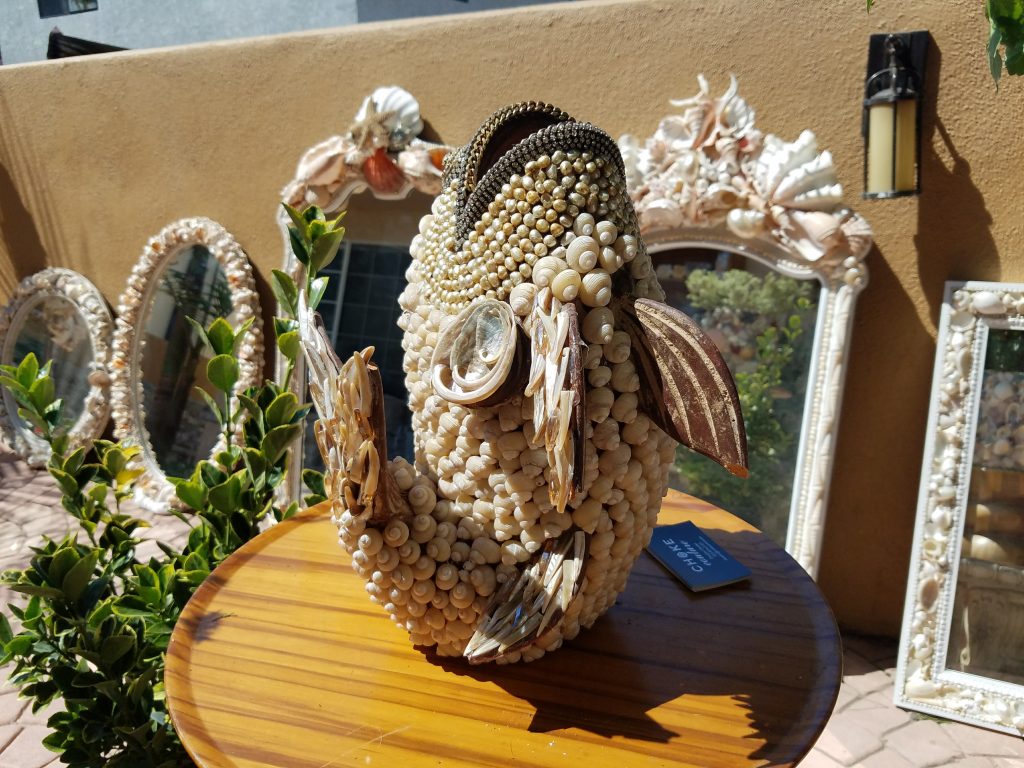 David Gardner found success when "I threw away my paint brushes, and started using my contracting trowels and spatulas. Seems the less control I had over my work the better it got! My agent says it's my finest work, go figure!"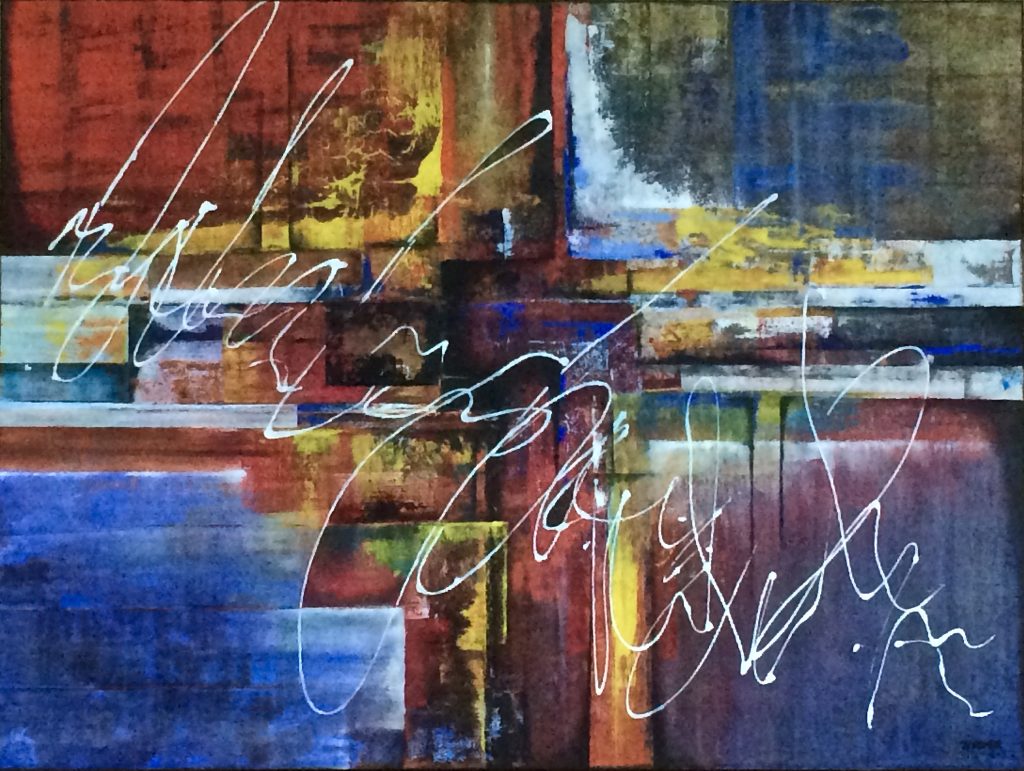 Nomi Wagner, the winner of the coveted Strawberry Festival Poster for 2017, has painted for over 20 years. "I paint freehand, stroke by stroke, on my blank computer canvas in a conventional watercolor style, using Corel Painter® " She is currently working on portraits of six orthopedic surgeons at the University of California San Francisco Medical Center, for a permanent display honoring them at the new Orthopedic Surgery Center.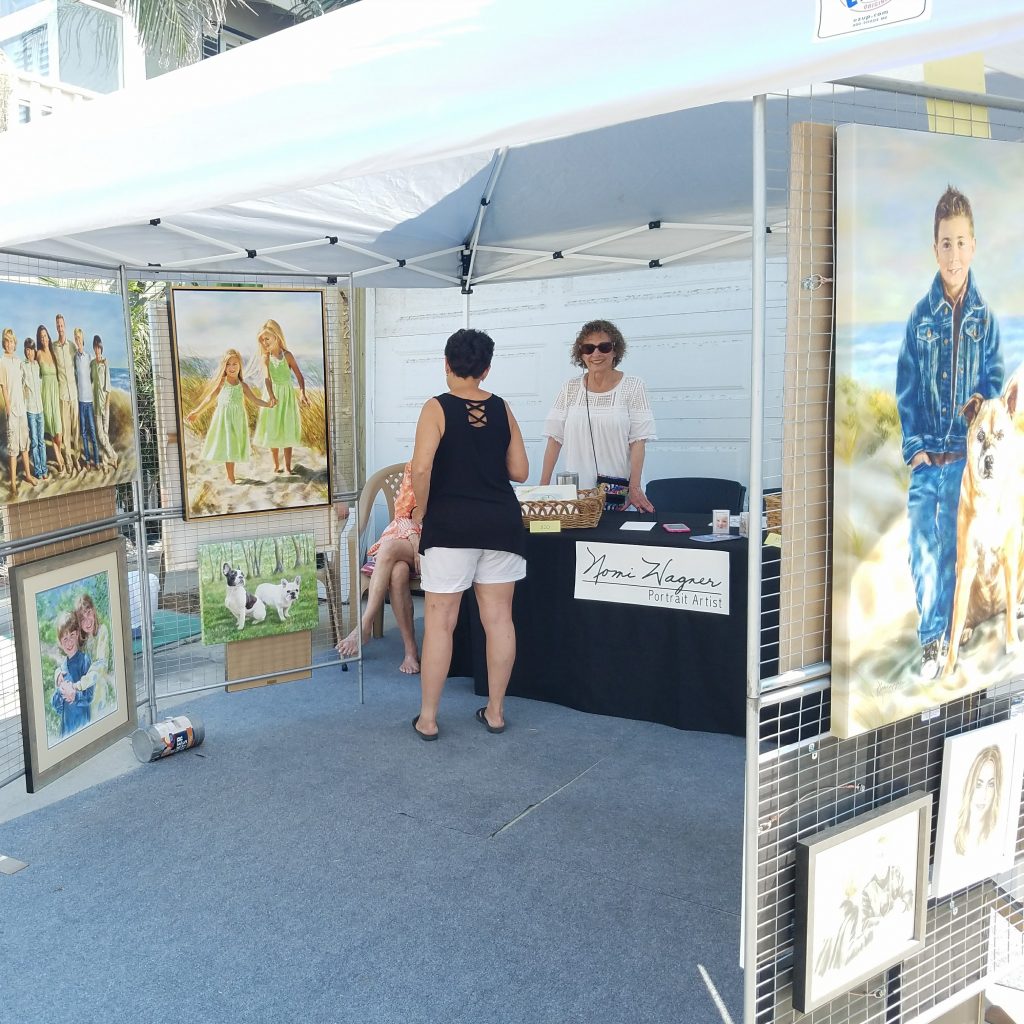 Of course, it's always fascinating to figure out where artists get their inspiration..
"I'm inspired by my growing up in the urban environment of Berlin, Germany," says artist Daggi Wallace, "Contemporary abstract work is so prevalent. But also love traditional realism and aim to find my own way of combining the two. Living a dual cultured life has been a huge influence on my work."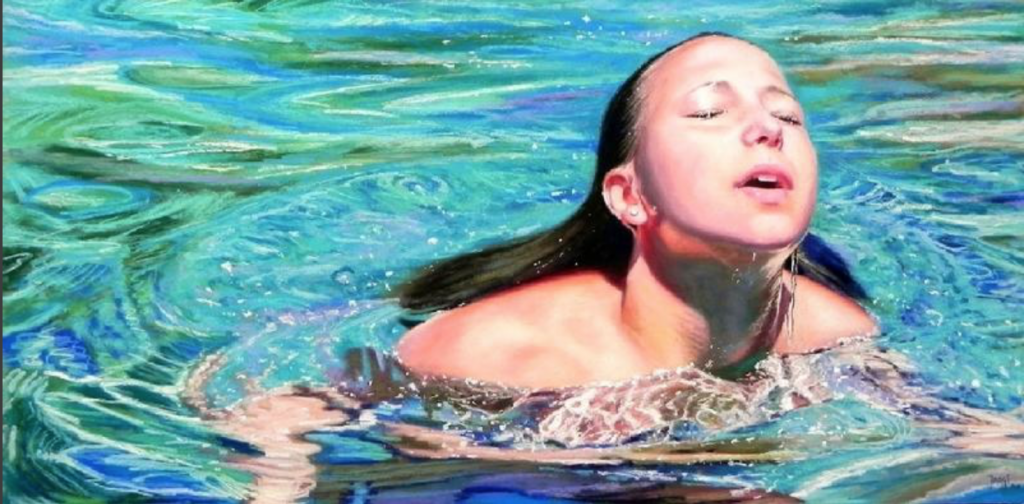 Penny Fitzgerald has lived almost her entire life on the Pacific Ocean, the source of great inspiration found throughout her work using oils and acrylic paint. For Penny, being an artist allows her to express herself and escape for a few minutes or hours.  "When you produce something whether beautiful or ugly, it helps you to better understand yourself and the world."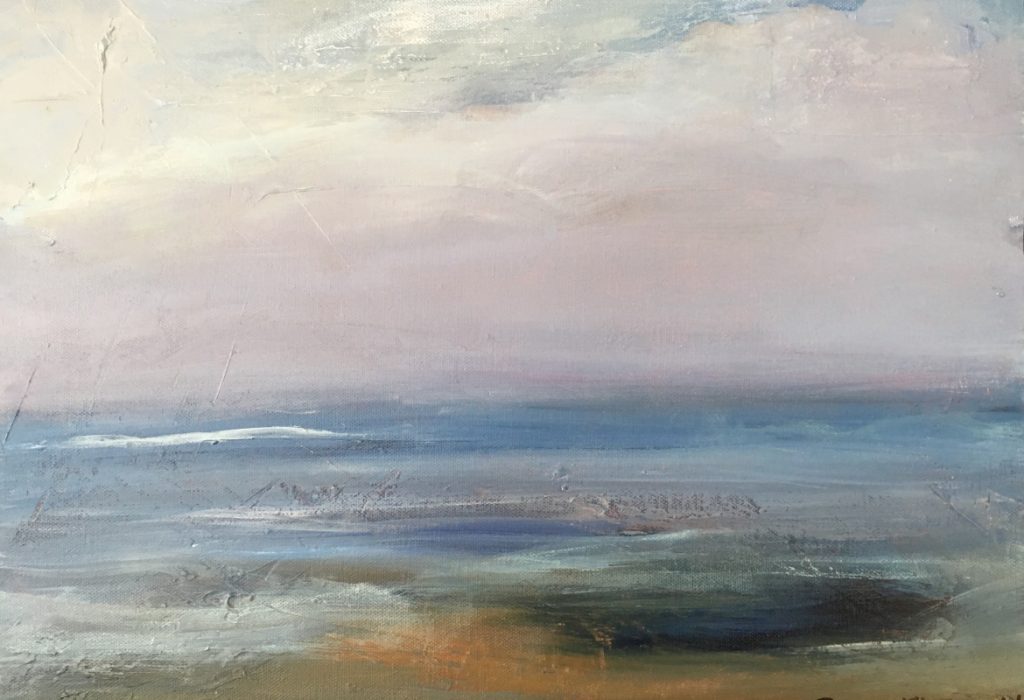 There was no shortage of artistic inspiration or substance on Oxnard's Coast. Shannon Celia is currently working on a series entitled 'Odyssey Through Oxnard,' using palette knives, brushes, oil paint, canvas & panels. For her, simple details like squid ship lights and unique tree bark bring out her inner artist.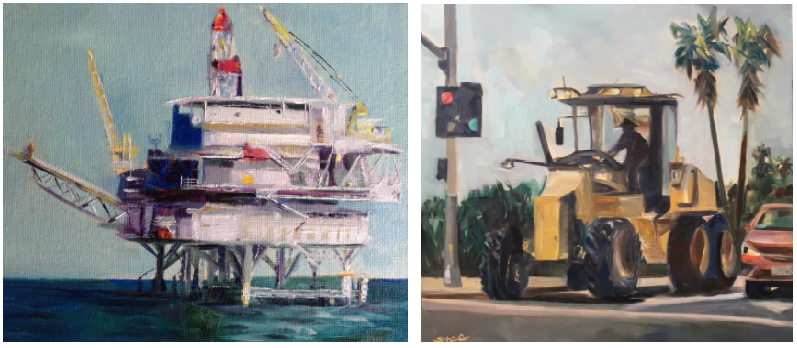 Organizers of Art Walk @ The Shores set out to bring together artists of various backgrounds and provide a unique artistic experience for the public. "In our own little way, we artists wanted to build the community and have a fun day doing it," says David.  Their expectations were met.  Admirers and patrons admired from one venue to the next, appreciating the work of our local talent.
If you missed this year's Art Walk, don't worry. Plans for The Art Walk @ The Shores 2018 are already in place.
Go to artwalkoxnardshores.com to view artists bios and a sample of their work, and keep posted for future shows.

Rich Yerkovich, Broker
Real Estate Broker | Certified Appraiser
805-816-0284 | rich@living805.com
Living805 | BRE# 01945246
What's My Home Worth