Cheers For Cheerio II
By Rich Yerkovich & Lora Somoza. Cheerio II Photo Credit: Bonnie Mercadante
On July 30, 2016, a group of accomplished sailors gathered once again at the pristine Channel Islands Harbor for the annual McNish Classic Yacht Race. Going strong since its inception in 1977 with the help of its sponsor, The Pacific Corinthians Yacht Club, this 39th year found itself with 20 boats in competition. What makes this race special? This race only allows wooden boats built before 1952.
Why? Just ask the founder and namesake of the race, Dick McNish. As the owner of one such yawl, McNish wanted to be able to race these majestic creatures without having to compete with the more modern fiberglass boats. "It's like driving an Italian race car vs. a Model A Ford," he says. "They're just two different beasts."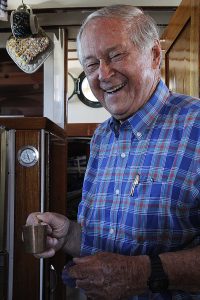 As for McNish's favorite beast, it's his 56-foot yawl named Cheerio II. Cheerio II was built in 1931 by Fellows & Stewart in San Pedro, California and was designed by Edson B. Shock. The 85 year old classic sailboat was designated in 1992 as the State of California's 66th historic vessel and landmark, a designation that only wooden boats built before 1940 can be given.
McNish believes that Cheerio II has had 7 or 8 owners, but it's the Hollywood connection that people find most interesting. Cheerio II, which was originally known as Cheerio, had been owned by the movie star, Errol Flynn. He had changed the name. But then the next owner changed it back to Cheerio II, because as McNish reminds us, "You don't change the name of a boat."
In 1980, Dick and his late wife Juanita bought the yawl and it has made its home in Channel Island Harbor, making it one of the oldest vessels here.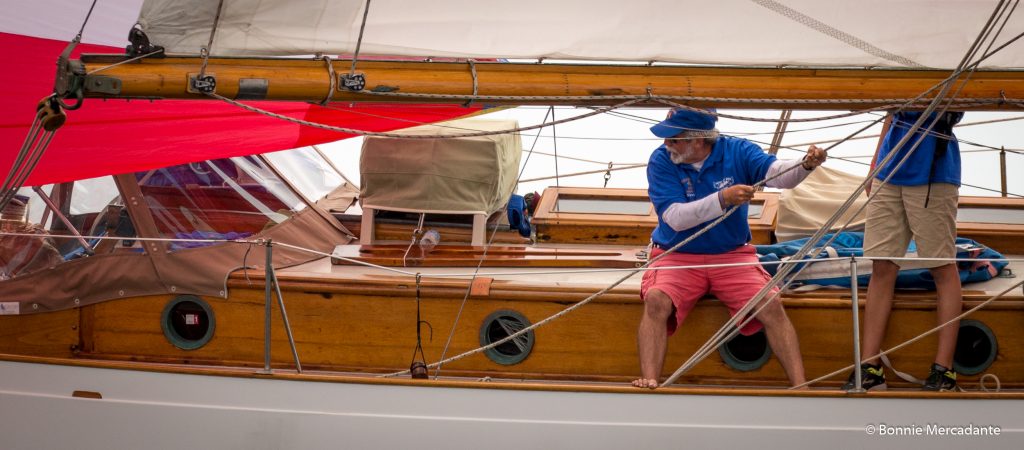 In 1983, the McNish family took Cheerio II for a sailing trip to Mexico. On the way back, they realized there were some problems with the boat's hull. He quickly began what would become a two-year restoration. The entire rear third of the boat had to be rebuilt. They carefully handpicked the replacement wood and replaced the planks. The results were worth it. Cheerio II was rewarded the "Best Restored Vessel" at the Victoria Wooden Boat Festival in 1990 and is held in the highest regard among the wooden boat enthusiasts.  It's no wonder he likes to take her out with fellow sailors who appreciate the beauty of such boats.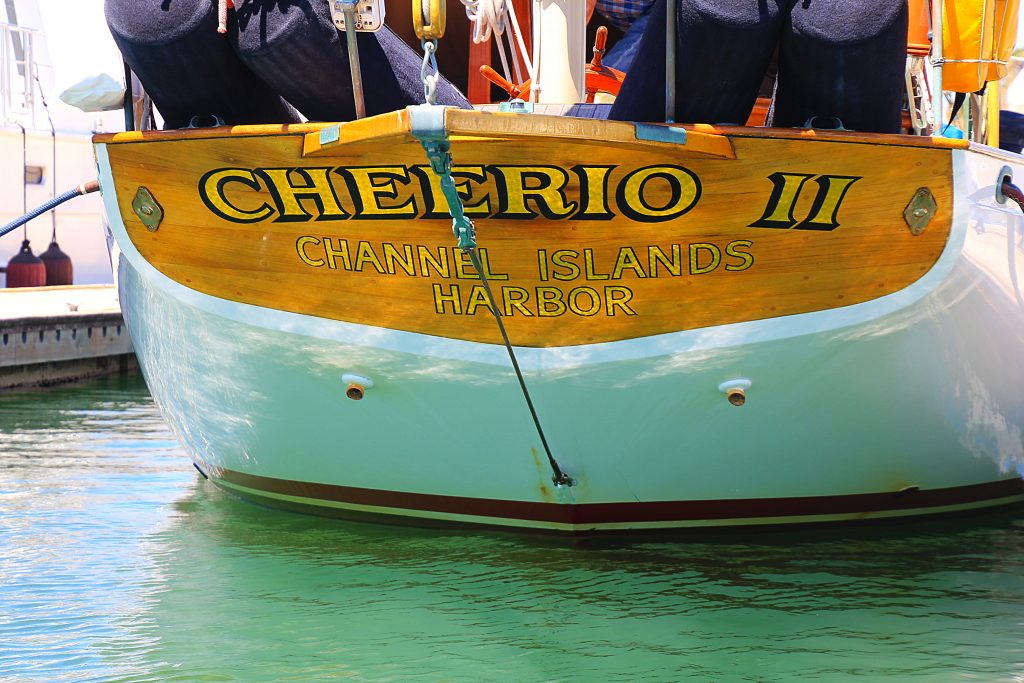 So, on a beautiful summer day, 20 wooden boats, from ports as north as British Columbia and as south as San Diego, set out to race. 4-time American Cup winner, Dennis Connor (and perhaps one of the greatest sailors of all time) took 1st place this year with his boat, Splendor, a 50ft sloop. And Dick McNish, who recently celebrated his 90th birthday,  is looking forward to this year's race Saturday July 29th, 2017. McNish Classic Yacht Race Won By Dennis Conner
Rich Yerkovich, Broker
Real Estate Broker | Certified Appraiser
805-816-0284 | rich@living805.com
Living805 | BRE# 01945246