Creating a Drought Tolerant Garden
We may live next door to one of the largest bodies of water in the world, but that doesn't save us from dealing with a water shortage. While we try to conserve, one problem still lingers for homeowners: What do we do about our landscaping?  It seemed like the only two choices were wasting precious water to keep up a luscious lawn or a yard straight out of an Arizona desert.
We consulted three leading Seaside landscape specialists to help you create a beautiful and drought tolerant yard.
• Lori Snyder, The Plant Lady- Mandalay Bay Resident, Kingsbridge Lane
• Cari Vega, A Smart Garden- asmartgarden.com
• Brendon East, Channel Islands Landscape- channelislandslandscape.com
First step? Check to see what you may be doing that's not working.
"I see a lot of landscapes where the soil is always wet" say Brendon East of Channel Island Landscape. Having consistently wet soil can promote root rot especially with plants that do not require much water.  Also, if water is running off into the street,that is a sign of over watering and/or inefficient design."
Cari Vega from A Smart Garden adds, "Astroturf is hotter than grass by 60°. Low-growing, drought-tolerant plants like Herniaria Glabra, Dymondia, Creeping Thyme and slow-growing sod blends are beautiful alternatives."
As for what you can do for a successful lawn or garden? All agree on several key tips:
Mulch is your best bet, recommends Lori. It holds in moisture by up to 60%. Be sure to use enough to cover sufficiently, roughly 3 inches thick.
Drip irrigation is a must. Gone are the days of the wide spraying sprinkler system.  "Water is focused on the root zone of the plant and doesn't waste water" says Brendon.
Water Deep. "If you water well the first few months of planting, it really gets down to the roots," says Cari. "Then you can taper off." 
Water in the morning. Our experts agree, watering in the afternoon will only make the water evaporate quickly and defeat the purpose.
And of course, use plants that have low water needs. What are they?
Lori combines succulents & drought tolerant ornamentals to satisfy her need for color and softness. While a favorite is Rock Purslane, its hot pink flowers bloom above blue-green foliage nearly year-round. Next time you are on Kingsbridge Lane, stop and smell the flowers in Plant Lady's beautiful garden!
Brendon also likes mixing decorative grasses with succulents. His favorites are called Agave 'Blue Flame'- a handsome and water-wise succulent lending a Mediterranean feel, and Lomandra Breeze- a great choice for mass plantings and performs well in sandy or dry soil.
In addition, Cari recommends trees and perennial shrubs. Another choice is the Peppermint Willow tree, which has rich green or deep purple leaves that tolerate windy and seaside conditions. The Salvia is an easy care plant that attracts hummingbirds and tolerates dry soil. Also, it is good for cut flowers as it is in bloom all year long.
With just a few of these changes, you can create a beautiful, water friendly landscape too.
Lori's Beautiful Mandalay Bay Garden:
"Every day I  know I get to come home to the best kept secret in California."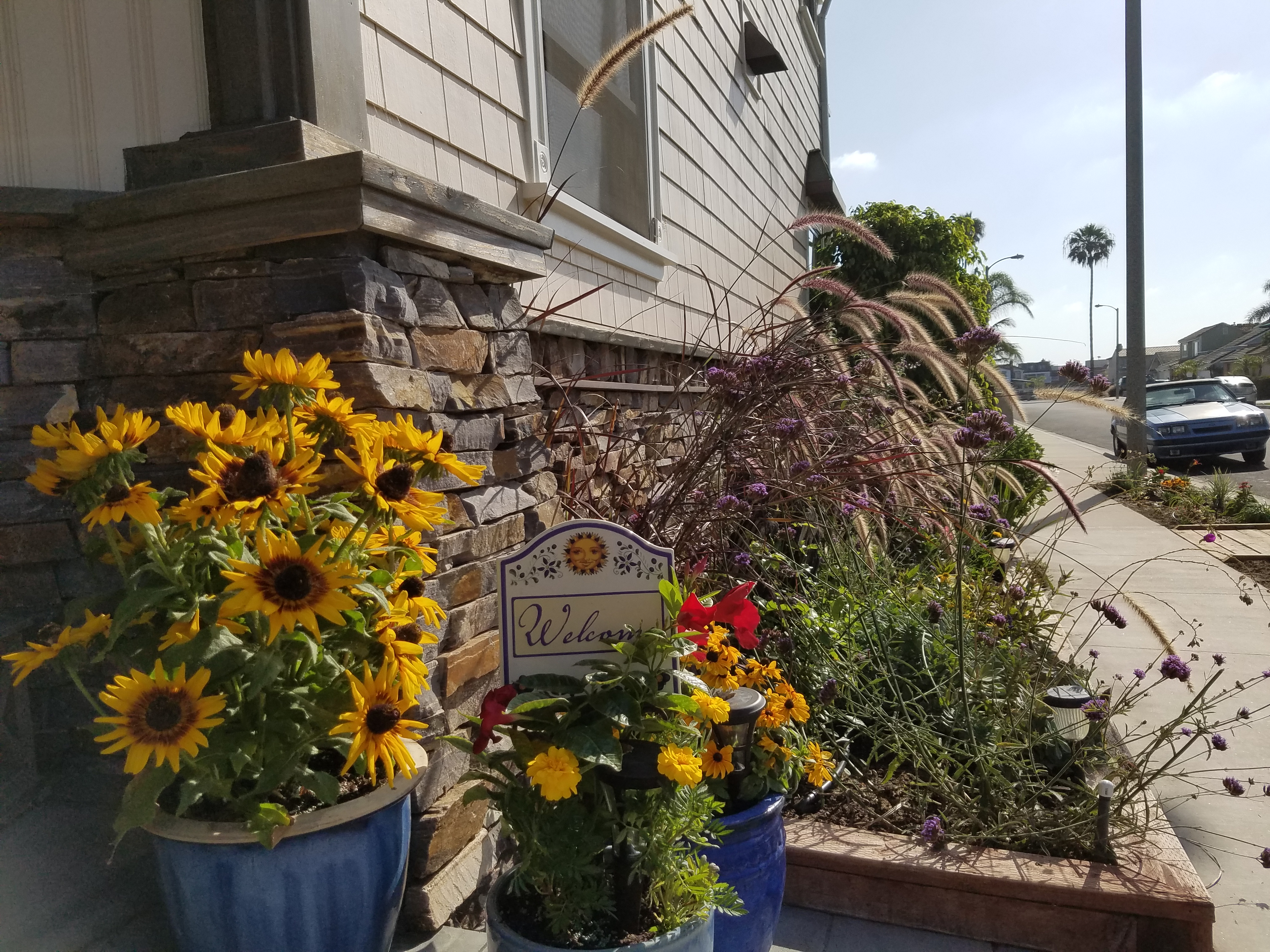 "Succulents need to be cleaned often by removing the dead leaves or they tend to look unkept. You can always cut them back severely and they will grow back fuller and more beautiful!"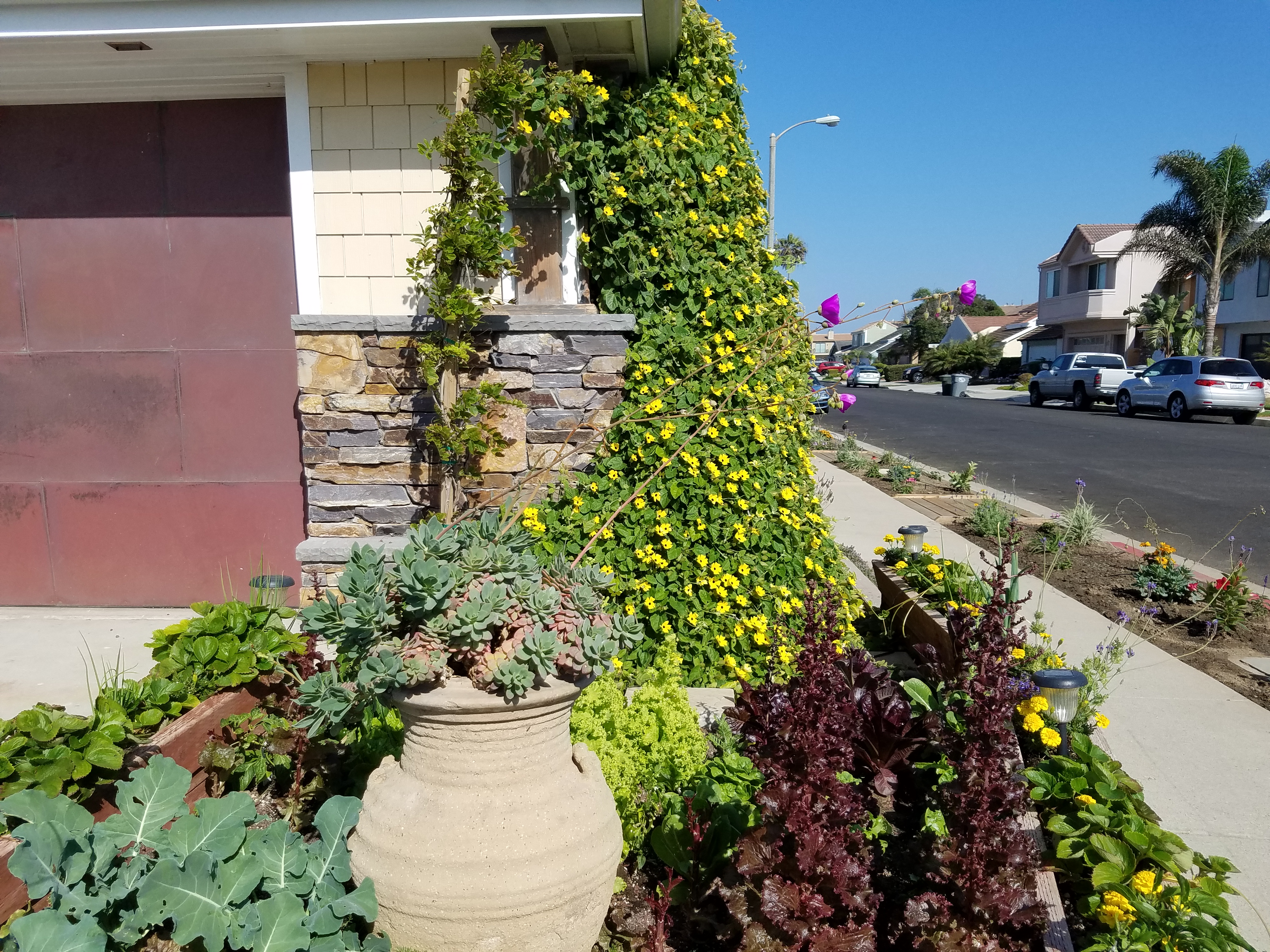 "Although we are fortunate to have the sea breezes, they can dry out plants in a hurry.  To help with this, my husband has installed drip irrigation.  As a result, the water penetrates the soil instead of the air."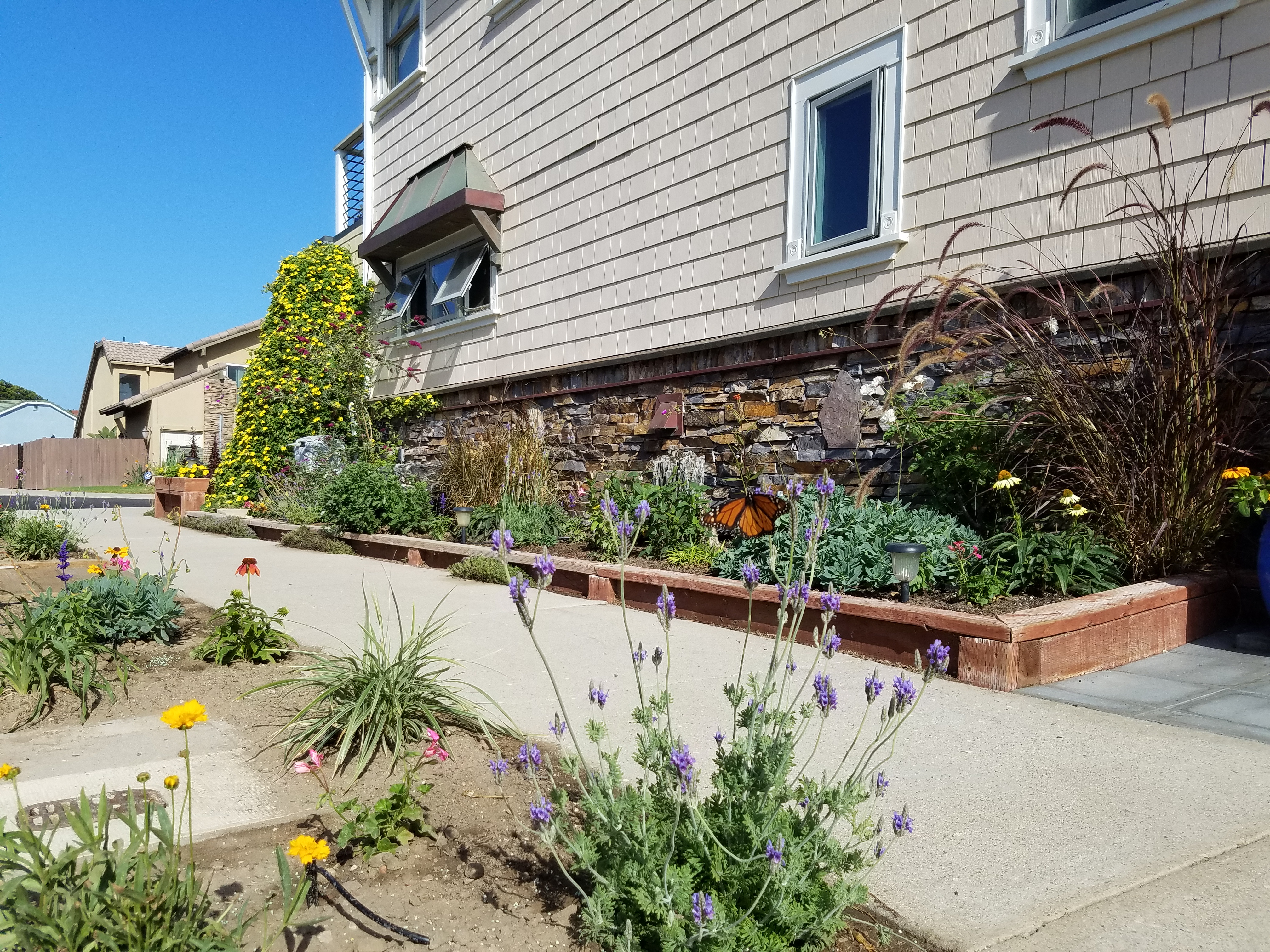 "Some favorites are Geraniums, Rudbeckia (Black Eyed Susan), Echinacea, Lavender, Rock Purslane, Red Fountain Grass, Daylillies, Liriope, and Shasta Daisies. Milk Weed and Buddleia (Butterfly Bush) are loved by Monarchs."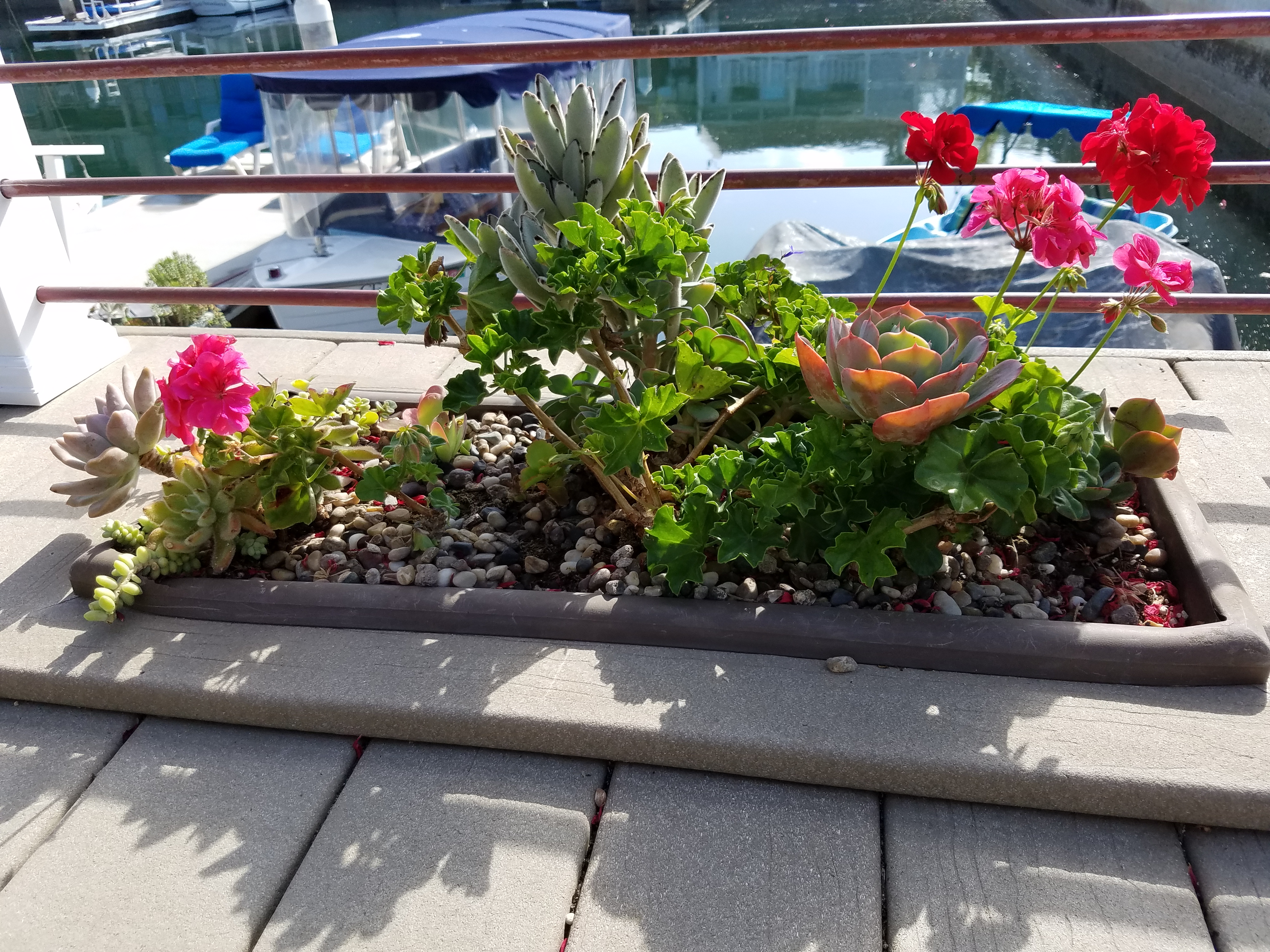 "While the plants I've listed do quite well even under our drought restrictions, the key to a drought tolerant garden is watering deep. Most of all, water thoroughly. If you only water the top, you wont have any luck."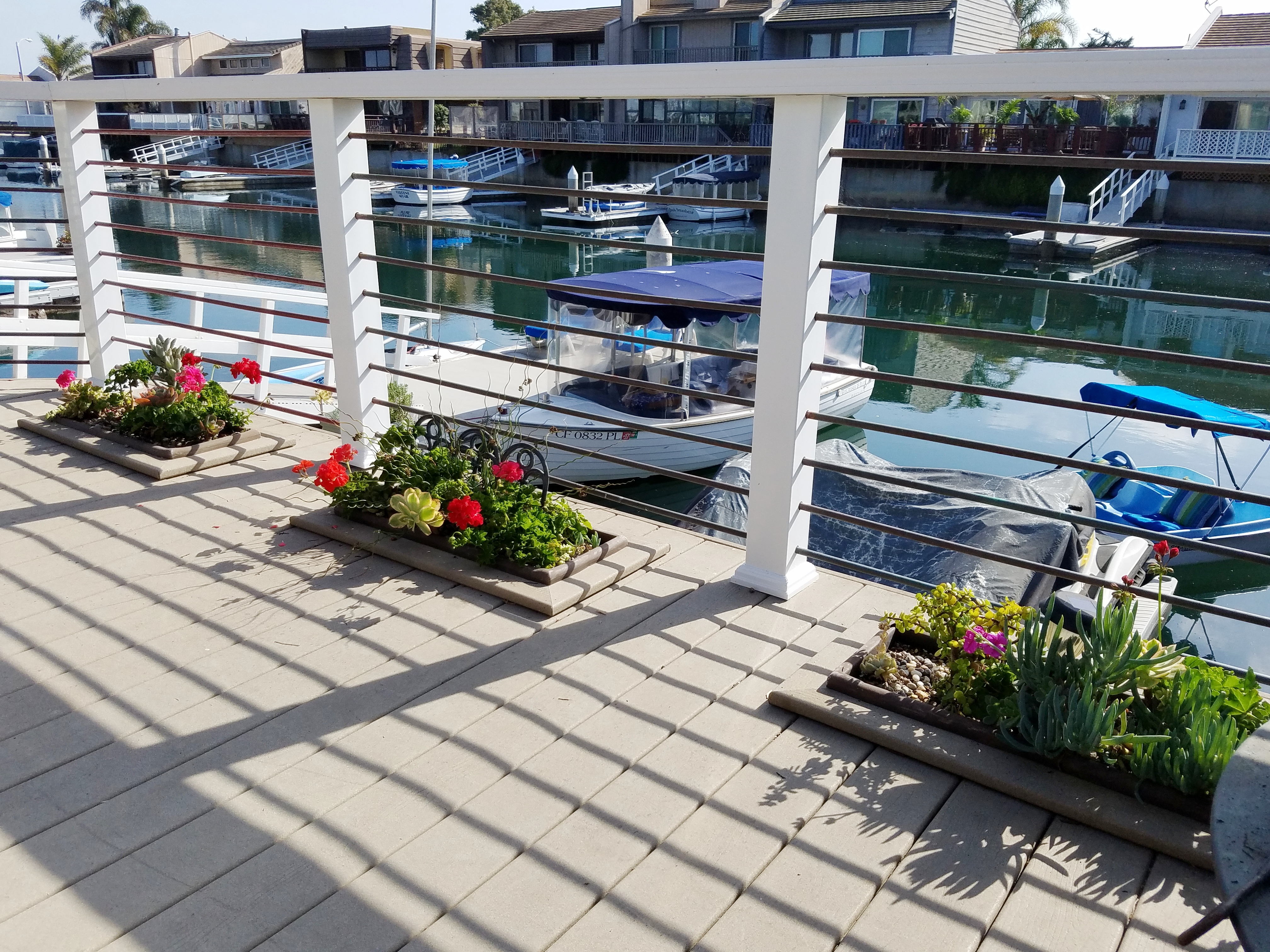 "Feel free to call me with any questions!" -Lori Snyder (The Plant Lady) #818-521-1764
Rich Yerkovich, Broker
Real Estate Broker | Certified Appraiser | Property Manager
 805-816-0284 | rich@living805.com
Living805 | BRE# 01945246