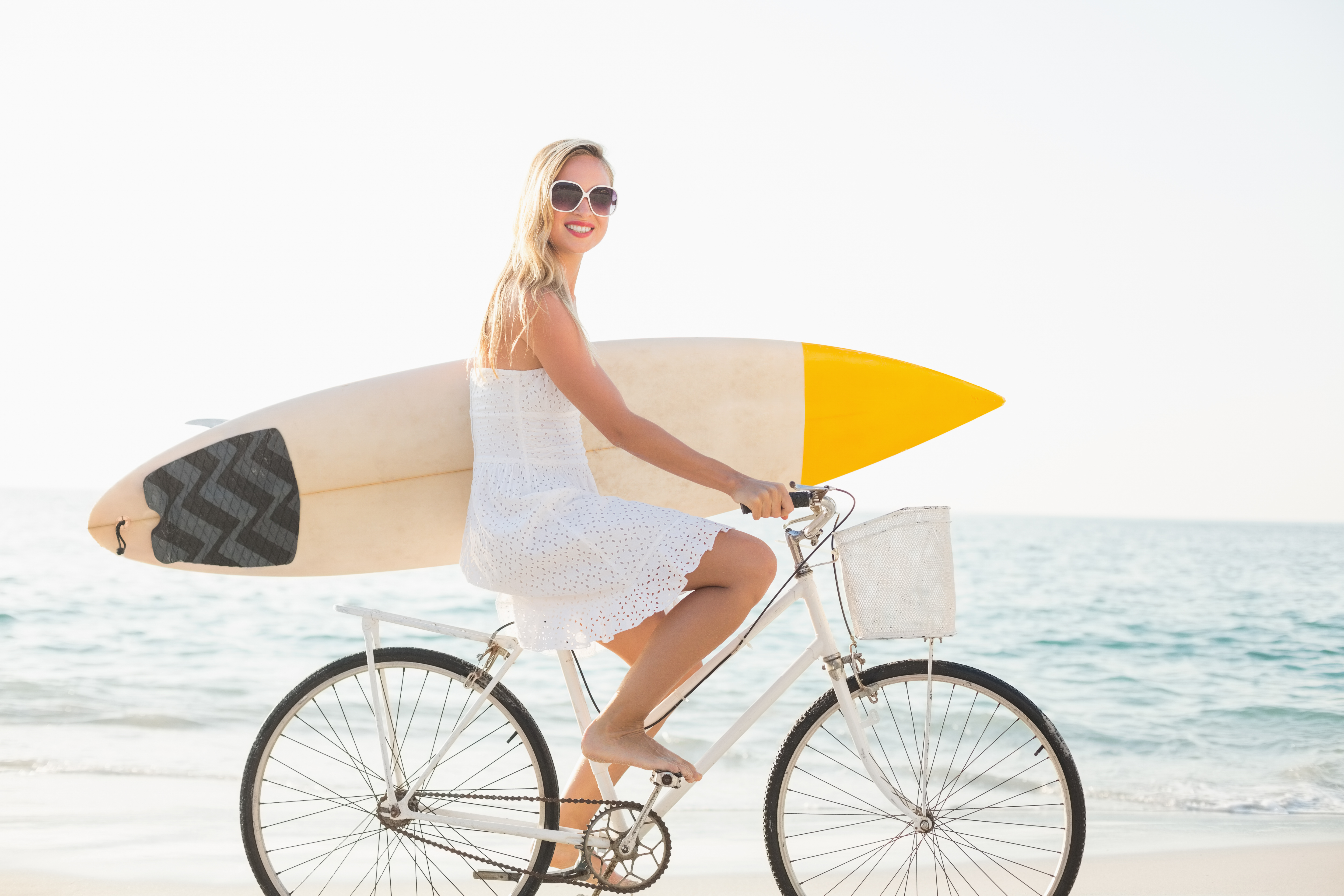 Top Family Activities in Oxnard
by Lora Somoza
It's the same old problem. You've got family to entertain and the idea of spending half the day stuck driving down to Disneyland hardly sounds like you're going to the happiest place on earth. Plus, by the time you've paid for parking, tickets and meals, you're calling your bank about a second mortgage. But luckily for you, you've got your very own "Adventureland." And it's in your own backyard.
The beaches of Oxnard and the Channel Islands National Park offer a broad variety of family friendly activities that will be sure to create happy memories for you and your loved ones.
Surf Lessons
Growing up so close to where the sand meets the sea, it almost seems we would all be born with a surfboard in our hands. Yet without the proper instruction, jumping on a board can be a dream out of reach.  But The Ventura Surf School has been turning that dream into a reality for years, teaching kids and adults alike how to surf.  Plus, it's often the most memorable experience a visiting loved one takes home with them.  The school teaches year round, and in summertime the ever-popular kids' surf camp fills up fast. And novice surfers leave pleasantly surprised how easy it is to enjoy "catching that wave" for the first time.
http://www.venturasurfschool.com
Bike rentals
One of the relaxing ways to enjoy Oxnard's sprawling shoreline is to bike it. Using Channel Islands Harbor as a starting point, cyclists can enjoy a casual ride up through Oxnard Beach Park or cruise Silver Strand Beach. There are several places to rent cruiser bikes in the marina, or you can grab the popular surrey bike, made for families to ride together. It's a great way to take in the sights and get in a little exercise while you're at it.
You can rent bikes at Wheel Fun Rentals at the Marine Emporium Landing:
http://wheelfunrentals.com/Locations/Oxnard-3
Whale Watching / Island Tours
One of the great crowd pleasers of Ventura County is a Whale Watching Trip.
The Channel Islands National Park is a place like nowhere else on earth. Uninhabited by people, The National Park is a string of five islands, home to a variety of unique animals and plants. And over the years, it has become one of the premier whale watching destinations on our planet. The Santa Barbara Channel is known for its common sightings of the majestic Humpback and Blue Whales, the largest animal roaming the world's ocean. Dolphin and sea lions call the Channel Islands home too and are often seen welcoming visitors.
http://www.channelislandswhalewatching.com
For the more adventurous nature lover, sign up for a day trip to one of the islands. There you can explore the beauty by hiking pristine trails, take in some bird watching with a picnic or take to the water with kayaking and snorkeling options. Overnight camping trips are also available. For more information, go to:
Kayak  / Jet Ski Rentals / Electric Boats
Can't get enough of water fun but don't have the whole day? Spend an hour or two in the Marina renting kayaks, jet skis or an electric boat.  Kayaking is a favorite activity with the locals, as you can enjoy another perfect sunny day while getting in as little or as much exercise as you want. And if you feel the need for speed, kick it up a notch with a jet ski. Both can be rented in the marina with instructors ready to make sure your ride goes smoothly. And electric boats are great for parties up to ten people. Climb aboard with your favorite food and drink and cruise the marina. Each boat has an iPod docking, so you listen to your favorite music as you take in the sights and enjoy family fun on the water.
Explore the activities right outside your front door and you'll find living in Oxnard is your own Happiest Place on Earth.

Rich Yerkovich, Broker
Real Estate Broker | Certified Appraiser
 805-816-0284 | rich@living805.com
Living805 | BRE# 01945246