Wooden Boats & Classic Cars 
The 3rd Annual Wooden Boats & Classic Car Show commenced at Channel Islands Maritime Museum on Father's Day featuring beautifully restored Tree to Sea boats and vintage automobiles. 
Treasures Galore!
Neil Fraser from the Ventura Yacht Club delighted the crowd with his wineglass transom boat. A fully restored classic rowing boat with a spruce hull, ores of mahogany and an eye-catching varnish. The boat sure has traveled a long way from its former days of collecting water and leaves! Though Neil admits it was a "massive task", he lights up re-counting the process from disassembly to rebuild.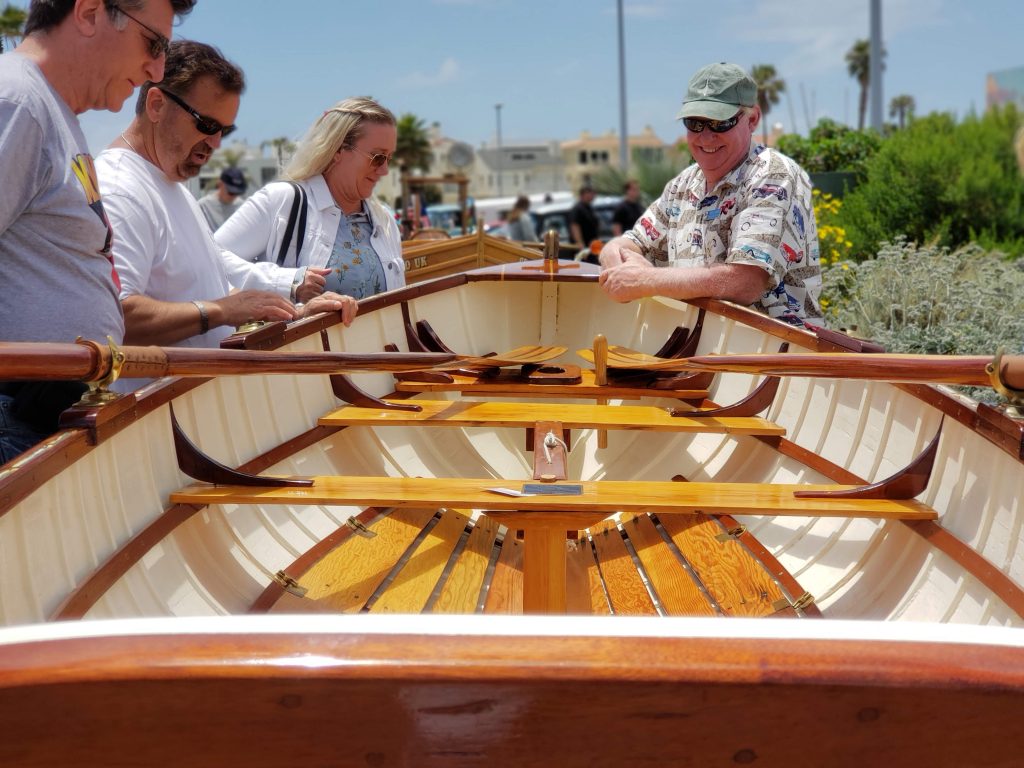 Taking 2nd place in the French Le Mans sports car race in 1953, Michael Axon's particularly rare Jaguar C Type boasts an original engine that rumbles with power and turns heads while doing so. The 'C' stands for 'Competition', as these British Roadster style cars were only produced between 1951-1953 for racing purposes. Michael lives in Agoura and extends ride invitations to children battling illness. To inquire, please contact Michael: maxon@TheEnglishCar.com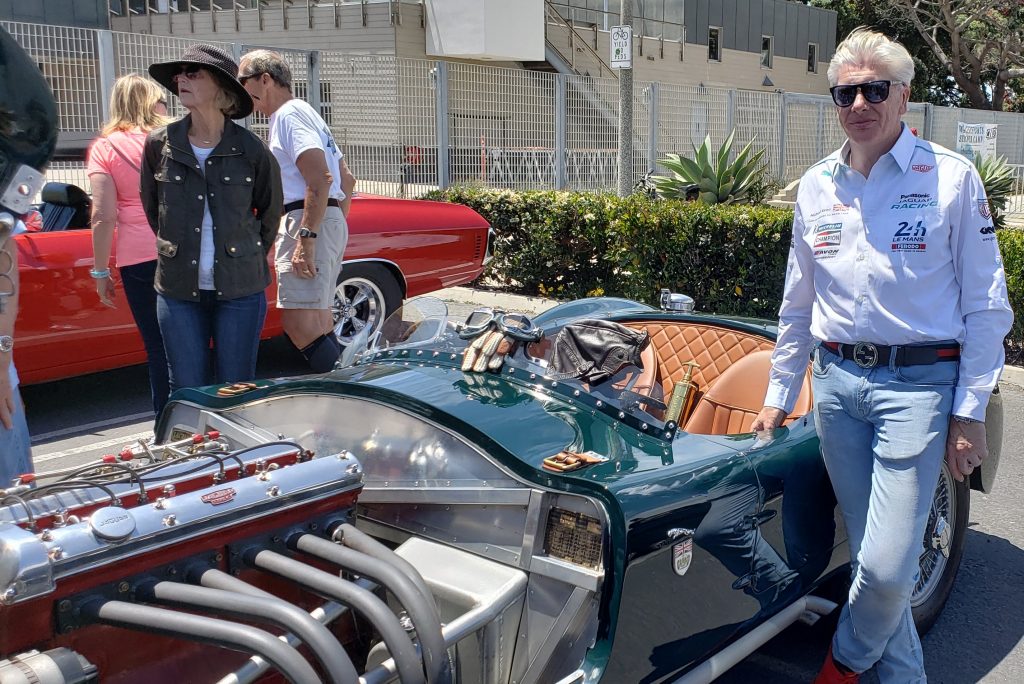 You may have watched a popular MagnaFlow commercial featuring the famous Mario Andretti behind the wheel of a 2005 Corvette C6. That same familiar yellow Corvette is owned by Jerry Magnuson and features a supercharged engine that reaches 740 horse power!  Jerry's mother, Maureen, recalls the unforgettable experience being on set filming in Valley of Fire, Nevada – where Mario signed the dashboard of the car!
A wooden boat show wouldn't be complete without Dick McNish and Cheerio II. The classic sailboat is the State of California's 66th historic vessel and landmark. McNish believes that Cheerio II has had 7 or 8 owners, but it's the Hollywood connection that people find most interesting. Cheerio II, which was originally known as Cheerio, had been owned by the movie star, Errol Flynn. He had changed the name. But then the next owner changed it back to Cheerio II, because as McNish reminds us, "You don't change the name of a boat." After celebrating his 90th birthday, Dick and his crew took 1st place in the 40th Annual McNish Classic Yacht Race last summer!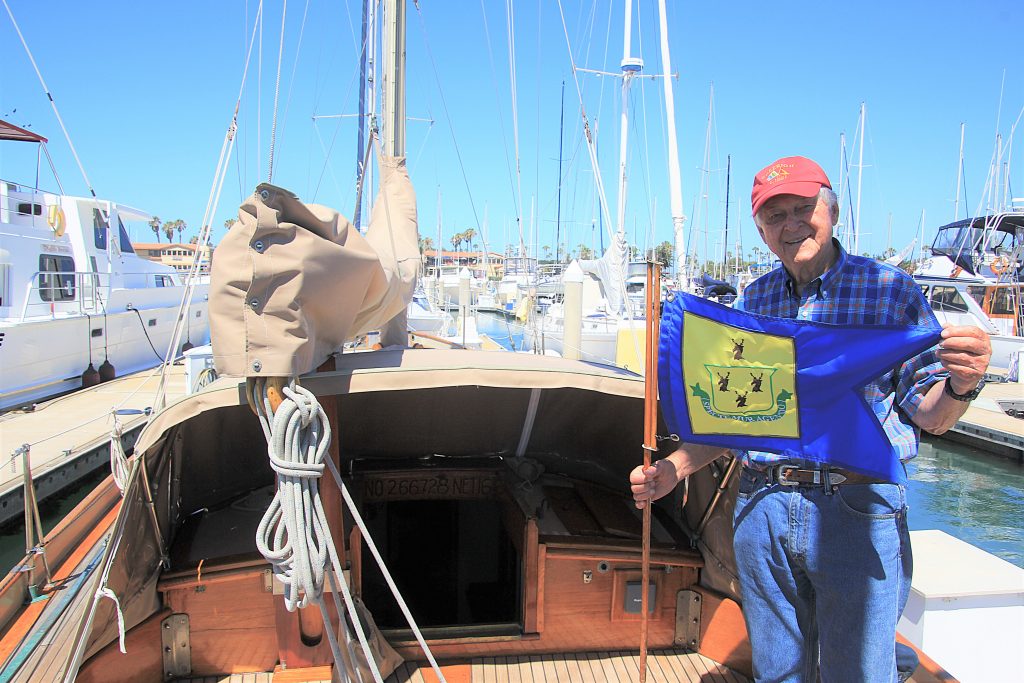 Call Rich or April to learn more about our harbor and beaches!   805.250.1570                                                           
Rich Yerkovich & April Williams
Sales | Appraisal
805-250-1570 | rich@living805.com
Living805 | DRE# 01945246